Perhaps my most ambitious project of all: country cottage retreat.
Since we had been married, Wifey and I had loved the southwest corner of our home state of Western Australia. We dreamt about having a house there, and towards the late 1990's we started thinking about making it a reality...Project Pembee!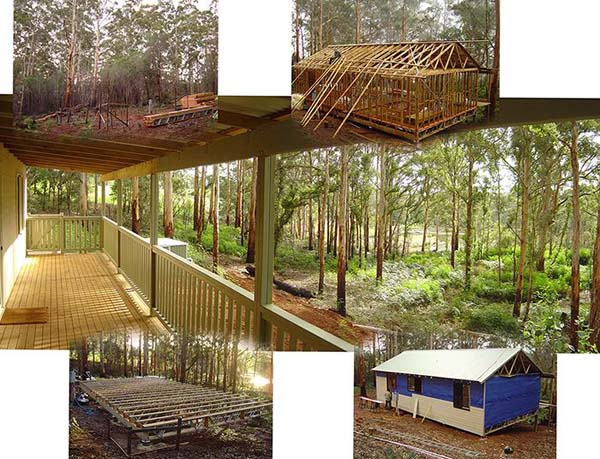 Timber framed pole home in Pemberton, Western Australia.